As if my cart wasn't already full to the brim with sweet potato gnocchi, cauliflower pizza, green juice, fresh flowers and my favorite rosé.... I discovered Trader Joe's has beauty/skincare products ?!? I wasn't sure what to expect with the quality of the products but since TJ's can do no wrong in my eyes, I knew I'd have #noragrets by adding pretty much one of everything to my cart. I've implemented several of the products in my every day skincare/beauty routine and have tried all of these products in the post for an extended period of time (I'm even on my seconds on some of these) so I feel like I can give a pretty fair review on the the products. These products are all low in price (ALL UNDER $10, LIKE WHAT) but definitely high in quality! Keep reading for a breakdown of my top ten favorites in no particular order.
Rose Oil ($5.99)
- Rose oil is great for moisturizing dry skin as well as for helping with acne and reducing redness and inflammation. I've been obsessed with using oils in my skincare routine ever since I started listening to The Skinny Confidential podcast. I lather this sh!t on my face and neck every night before bed. Did you know rose oil can also be used on your hair to fix split ends as well as a nail cuticle oil!? The more you know, friends.
Nourish Hyaluronic Moisture Boost Serum ($8.99)
- Comparable to Rodan & Fields Hydraboost Serum. This serum has simple and clean ingredients at an unbeatable price. A little bit goes a long way with this stuff; one pump is more than enough for each use. The fragrance-free formula is lightweight but very moisturizing. After I pat the serum onto my face I feel like it feels a little film-y/sticky but it still allows for a seamless application of moisturizer so no complaints.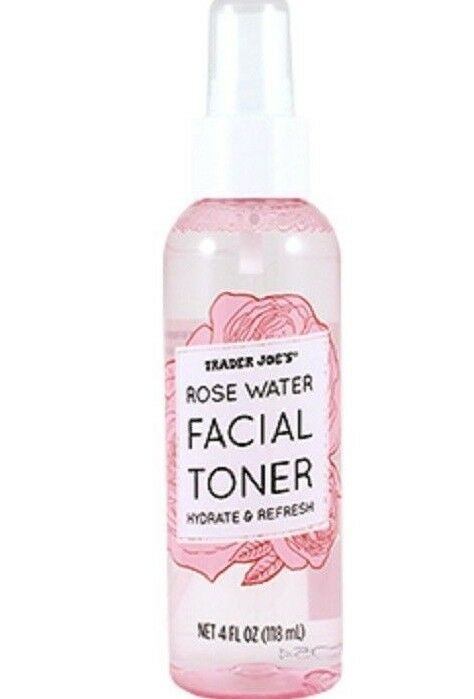 Rose facial spray toner ($3.99)
- Comparable to the Herbivore Rose Hibiscus Face Mist. This little guy is both hydrating and refreshing and makes for the perfect midday pick me up for your face or even a setting spray after you've finished your makeup. The scent isn't overpowering but still very nice nonetheless. It does exactly what it advertises for - hydrates & refreshes. Particularly useful at work when you've had a few too many glasses of wine the night before 🙈
Blueberry & Acai Face Scrub ($5.99)
- This might be my #1 favorite on the whole list. I will add that this scrub may be a little harsh for someone with super sensitive skin but I really feel a difference after I use it. The recommended use is 2-3 times a week but I probably use this once every two weeks or so just because of the harshness. The scrub contains alpha-hydroxy acids for exfoliation and colloidal oatmeal that leave the skin SOO soft and smooth after use (and smells amazing).
Rose Oil Ultra Moisturizing Hand Cream ($4.99)
- Comparable to the L'Occitane Hand Cream. Super hydrating for even the driest winter hands; feels so luxurious and smells like the perfect hint of a fresh bouquet of roses without being too overpowering. I feel like lotions from Bath & Body Works are just so overly fragrant that I feel bad applying in public (I did a recent apartment purge and tossed all of mine). This is a staple in my purse.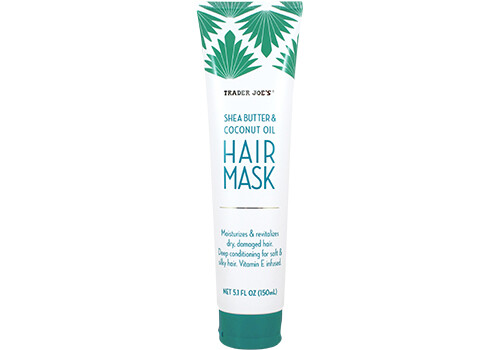 Shea Butter & Coconut Oil Hair Mask ($3.99)
- I use this about once every two weeks when my hair is feeling dead and extra straw-like. I think you're only supposed to use this in place of your conditioner but I like to use this in addition and after using my conditioner. It makes my hair so damn smooth without feeling weighted down or greasy.
Ultra Hydrating Gel Moisturizer ($8.99)
- I absolutely LOVE gel moisturizers - especially in the summer time. This stuff is so cooling and refreshing. I use this one at night time since this one doesn't have SPF. I like to mix my Aisle of Paradise self tanning drops into this moisturizer since they have similar consistencies and they work so well together.
Coconut Body Butter ($4.99)
- Compared to Brazilian Bum Bum but the smell is definitely more subtle and not as overpowering! The coconut body butter is SUPER moisturizing and also great for tightening/firming skin, which reduces the appearance of cellulite. I like lathering up in this after I shower and dry brush my skin. This stuff is IT, folks.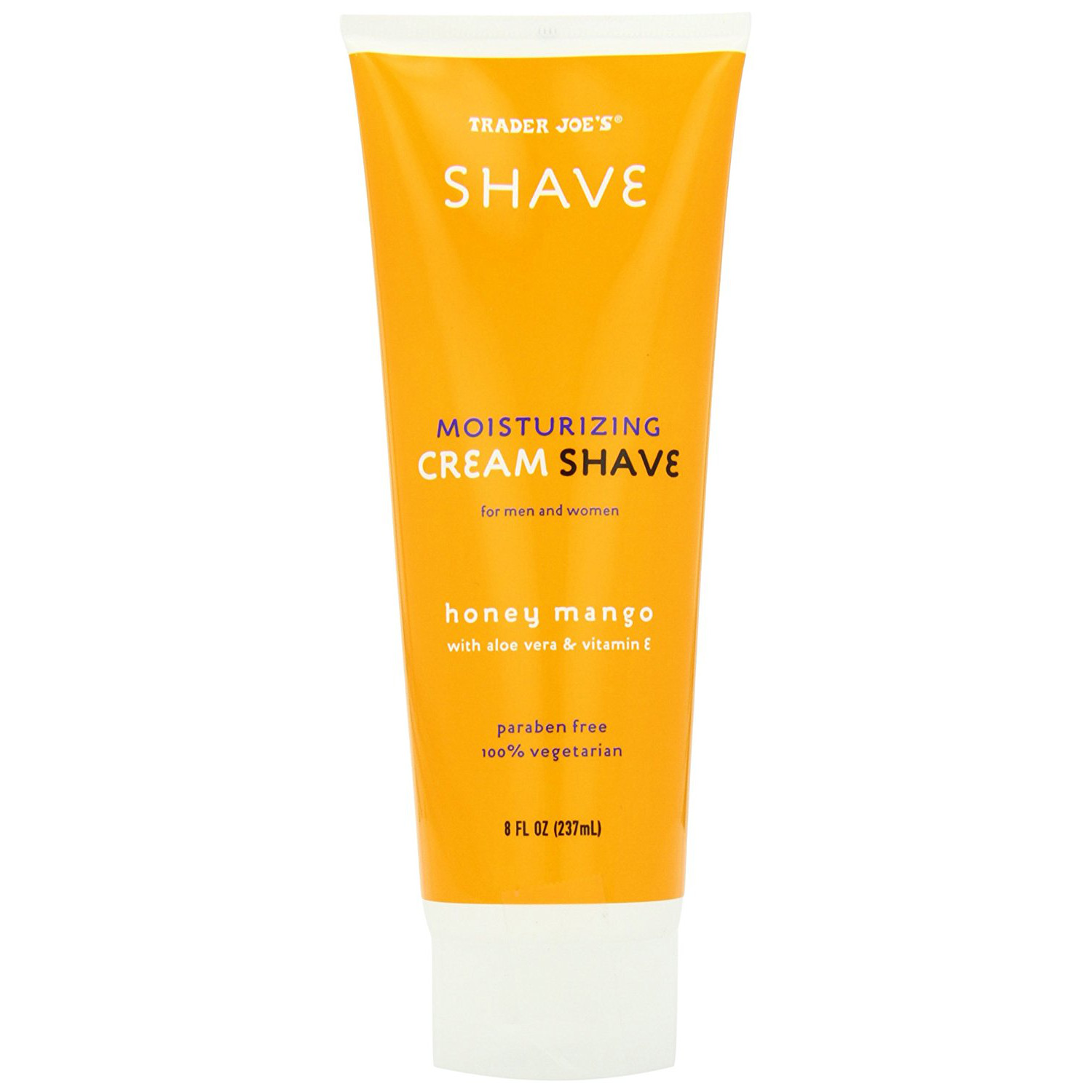 Mango Shaving Cream ($3.99) -
Comparable to the eos shaving lotion. Created for both men and women! This is a non-foaming cream free of parabens and enriched with aloe vera and vitamin E. I've ditched foaming shaving creams earlier this year because they were drying out my skin SO much. This shaving cream leaves my legs feeling so silky smooth and the mango scent is so good.
Tea Tree Wipes ($3.99) -
Comes in a package of 50 wipes. I don't know if it's just me but I feel like I never quite get alllll the makeup off... no matter which makeup wipes I use or how hard I scrub. These tea tree wipes really get off all the stubborn dirt and makeup while cleansing and toning my skin. I follow up these wipes with my hyaluronic serum.
Overall thoughts? I thought these are really good products. I can't live without the Coconut Body Butter, the face scrub, and the hand cream. Everything else is definitely GOOD for the price but I definitely have some front runners from Sephora or Ulta that I'd normally pick over the other products. The only thing is that the products I buy from the Sephora or Ulta are definitely WAY more expensive so I really like the quality of the Trader Joe's products for the price point. I'll definitely be re-buying these products.
In conclusion, RUN don't walk to Trader Joe's to pick up some of these babies. Have you tried any beauty products from Trader Joe's? Which ones do you love?